Welcome to XToyWholesale. One-stop sex toys wholesale website.
Private Labeling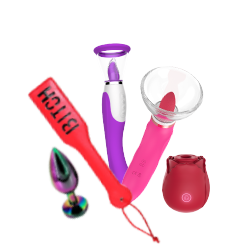 1. Choose a product. (Confirm the package size for your product.) 2. Place the ODM package order. 3. Make the payment for your order.
4. Design your own package. 5. We make your package. 6. Products get shipped to you.
(Bring your own design to us or we can help you choose the existing design with your own logo)
7. You are now a Proud Brand Owner.
Whether you are an online retailer or a brick and mortar store you are fighting a tide of competitors offering products at near wholesale prices. When we help you create your own brand-- you have NO competitors.
Only you can sell your brand. Let us help you brand your own products!



How long have we been in business?
- We have over 10 years of experience in the sexual wellness industry, as well as being staffed with a group of professionals having numerous years in the related healthcare, medical, adult toys, and lingerie.
What is your mission Statement?
-XToyWholesale Brands Private label strives to be a leader in Custom Manufacturing and OEM/Private Labeling of high quality wellness products at an affordable cost, while providing our clients with a high level of expertise throughout the product life cycle. Exceptional customer service, coupled with the monitoring of the latest industry trends, is part of our commitment in helping our client partners develop and build a successful business.



Private Label Info
What is private labeling?
- Private label products are those manufactured by one company for use under another company's brand.
Why private label?
- Private label products are often positioned to be lower cost alternatives to regional, national, or international brands.
Private labeling allows you to create a brand to best reach your target market.
What are your specialties? What products do you make primarily?
- We specialize in manufacturing high quality adult toys, sex toys, vibrators, supplements, wand massagers, lingerie, bondage gear with full product support from conception to distribution. Our high efficiency allows us to produce private labeling products at a low cost, allowing our customer to maximize their ROIs.
Do you offer private label sex toys and wellness products can sell under my own brand?
- We offer over 3,000 product designs available as our in-house brand, or as your own brand. We are also happy to open molds and develop brand new designs for you to sell as your own brand.
How do I get started?
- Contact us today for a quote via info@xtoywholesale.com. We will connect you with a knowledgeable sales representative, who will be your dedicated contact to assist you with our streamlined process. If possible, please provide us with the following information about your needs: Product idea or current design, target price and quantity for first order. Will packaging be required or simple vacuum sealing acceptable. This will help us provide you with the most accurate quote.
Is there a deposit required to begin processing my order?
- Custom design orders are always special. We require a full amount payment upon receiving your order. The remainder, plus any applicable shipping costs, is due prior to your order being shipped.
What forms of payment are accepted?
- We accept Visa, MasterCard, bank wire & ACH transfers.
How can I contact you?
- You can reach us via email xtoywholesale mail info@xtoywholesale.com, or call us at xtoywholesale contact phone +86 186-7612-6060
Manufacturing
- What is the minimum run of products you will manufacture? What is your minimum order/batch size?
A custom order is a minimum of between 1,000 units. Higher volumes generally receive greater discounts.
Is there a manufacturing setup fee in addition to the prices we have received?
- The quote you receive from your sales rep is a complete quote. There are no additional manufacturing setup fees or other hidden fees. If the items is a custom item their will be mold fees. If packaging is required an art development fee will be added.
What are your R&D capabilities?
- We have scientists, laboratory professionals, and chemists, sexual wellness educators dedicated to researching and developing our newest in-house products, as well as creating our clients' proprietary formulations.
What are your lead times?
- Custom Packages usually takes around 20-35 days for producing. For toys, A good rule of thumb is 6-12 months for a brand new custom made toy. If a mold is on hand production and delivery can be as fast as 90 days from placing the order.
How can I find out the status of my production run?
- Your dedicated account executive will work with you on every step of the process, and can update you on the status of your order, as well as answer any questions you may have throughout the process.
Where are your products manufactured?
- Our certified facilities are in the Mainland China.



Products
Do you carry any stock products?
- We currently carry over 3,000 stock items. We also continuously track the latest trends, and are always adding new designs to our stock product list.
What products do you manufacture?
- We specialize in manufacturing high quality adult toys, sex toys, vibrators, supplements, wand massagers, lingerie, bondage gear with full product support from conception to distribution.
Do you batch test?
- Yes, quality control is very important to our company.
Graphic Design
What graphic design support do you offer?
- Our graphics team can help you with label and package design, template label development, logo creation, and website graphics featuring your product.
How long will my label design take?
- Please allow 1 week for label or box designs after the payment is received.
I have artwork created for my label, what formats do you accept?
- The preferred format is Adobe Illustrator with all fonts converted to outlines and all graphics embedded.
Can you design packaging for me?
- We do offer complete graphic design services for your company. Whether you have print ready art files, or just a vision of your brand, we can help you design a custom label to effectively target your market.
Do you offer custom package design help and do you manufacture packaging as well?
- We can create custom packaging as well as customize how the product is presented within your packaging, including printed inserts.
Do you provide UPC barcodes?
- Yes we can provide a unique UPC barcode for you private label product.



Certifications
What are your certifications?
- Some of our factories have a wide range medical certifications.
Do you have any international certifications?
- We can provide a CE certification upon request and ROHS compliance testing upon request.We can also help with special documentation and paperwork as needed for individual countries.
Do you provide COA's (Certificate of Analysis)?
- Yes, upon request. Additional fees may apply.
Fulfillment & Shipping
I don't have anywhere to store all of these products. Can you keep some of them and ship them to me when needed?
- We can recommend logistic partners that can help in this area.
Can you drop ship for me?
- We can recommend logistic partners that can help in this area.
Do you ship internationally?
- Yes, we can ship to almost any address in the world.
How long will it take to receive my order?
- That will be dependent on the destination and delivery options you choose. We can assist you on choosing the most appropriate method to fit your needs.
What kinds of packing material do you use?
- We offer a variety of packing material. Our professional team ensures your product is packaged appropriately so that your product travels safely, with no damage.
My product was damaged during shipping. Will you replace the product?
- Unfortunately, we have not control over the way shipping carriers handle the packages. If your products get damaged despite being appropriately packaged, we cannot be held liable for replacing them.
Get a private labeling quote now
To inquire about white labeling items for you:

XToyWholesaleMail info@xtoywholesale.com
XToyWholesaleContact Phone+86 186-7612-6060

We are a premium manufacturer of adult novelty products. Aesthetically awesome items your customers will love can be in your store.
Need White Labeling?

As a manufacturer, we can private label any of our products for your specific needs. Including custom packaging. Find out about Private Labeling now.
Customer Service
Newsletter

Join our community